It's been a very very long time since I've posted here. There have been a lot of ups and downs the last few months... lots of frustrations recording the new Faster Than Light cd... I won't go into details, but I actually disbanded the band and then today undisbanded the band, if that's a word...! 
Things with Zero are going well, although I had to miss a gig with them the other night due to a medical emergency... I'm fine, though I needed a couple of nights in the hospital. See picture below - I look great! Ha ha!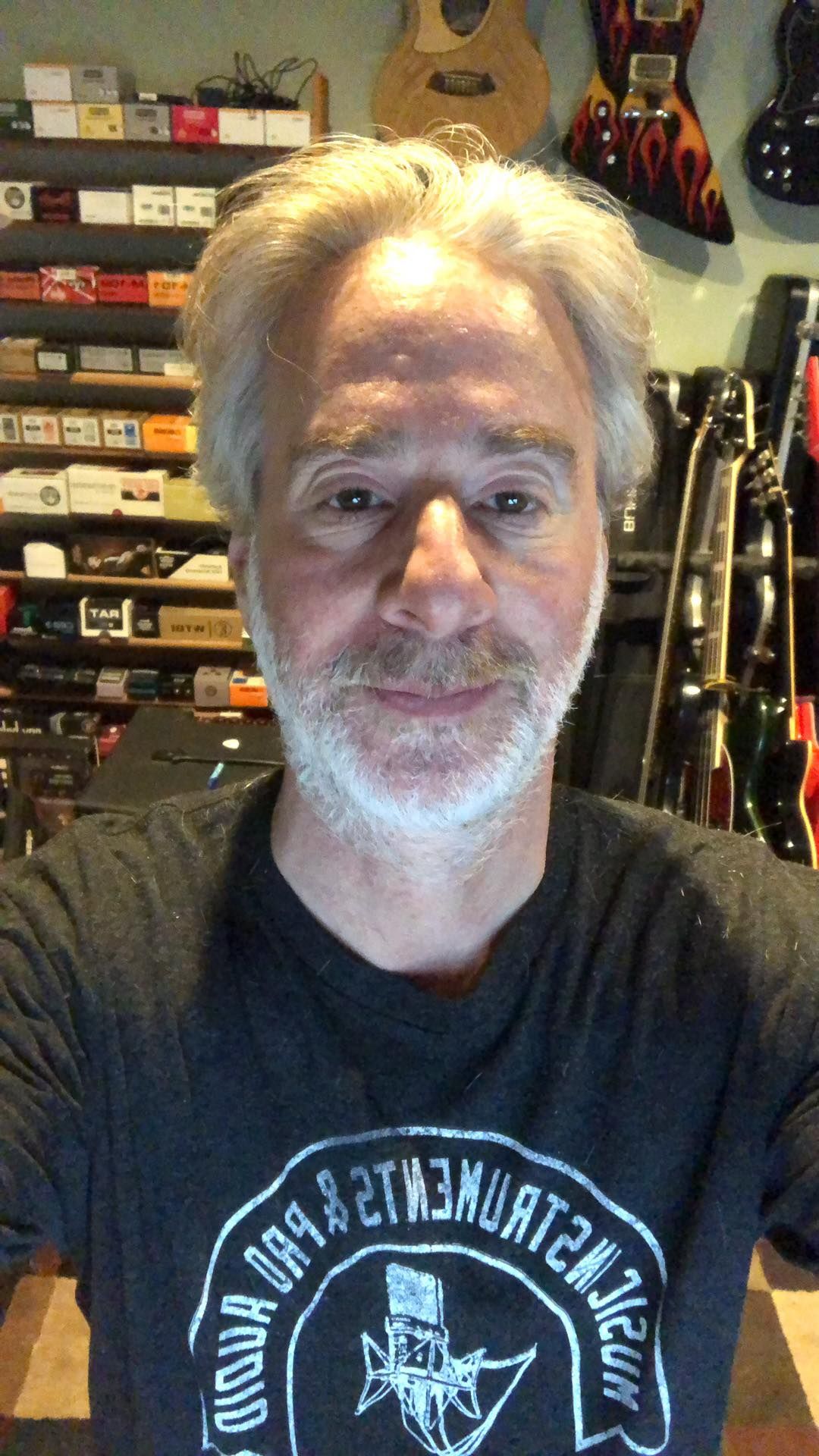 That's me in my home office - April 10, 2022 - still alive!
I won't go into any details as to what happened, but it was life or death! And I survived, came out of everything pretty amazingly normal! I'm sure some new songs I write and record will drop some hints as the near-death experience has given me so many ideas for songs. I'm exaggerating just a little, but only a little. It could had been bad, but here I am... 
So after exchanging some texts with the guys in FTL, we are back on track to finish the next phases of recording. I'm excited. 
I also wanted to share a podcast link with everyone. Rui Marques, of MusicSuccess.com, , interviewed me as part of his podcast series to discuss the different levels of success in the music industry. Our nearly-hour-long discussion was revealing and honest and I think you will enjoy it. The link is here: Music Success Podcast Featuring Keith Lenn and Rui Marques
I hope to be able to post more frequently now that my world has been placed in a different perspective. 
Hope you all are making music and enjoying music! 
---Keith